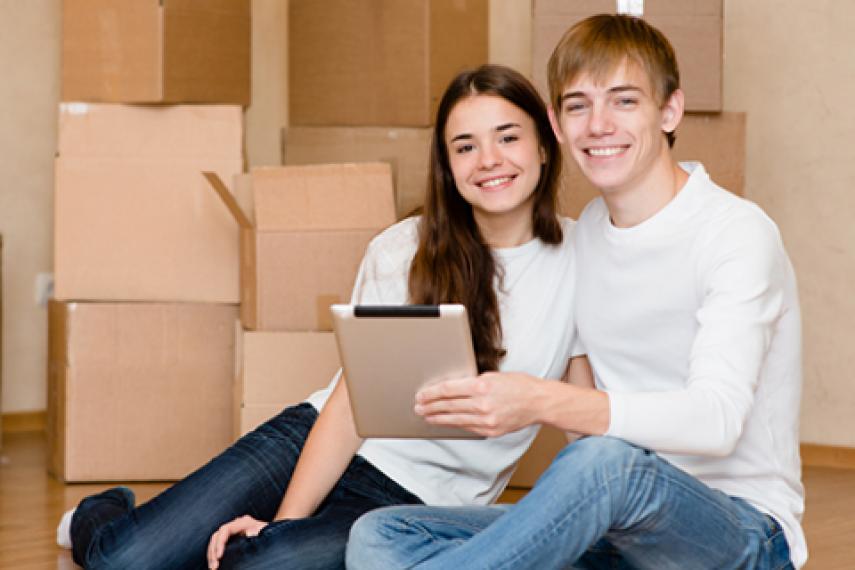 Moving is one of life's most stressful events. What with organizing your belongings and packing them up, as well as sorting out the general moving logistics, it is no wonder that people often overlook details such as finances during a move.
For example, it is crucial that you notify your employer and insurance provider, as well as remember to change your address with the postal service and banks or credit unions. Money may also be tight during a move, and if you overlook important financial details, it might get even tighter if you miss essential bill payments.
With this in mind, we have created a financial "to-do" list, so you keep on top of everything you need to do both throughout and after your move.
Tips for Moving Your Finances with You
These handy tips cover the important tasks of moving your finances with you, so you do not get any potentially expensive surprises down the road.
Update your banking and credit union information. Even if you bank entirely online and have gone paper-free, it is still crucial that you take the time to give your bank or credit union your new address. It is important that you provide your new information to other financial institutions, such as your credit card provider or mortgage or auto lender. That also includes any children's savings accounts, such as UTMA's or 529's. After you have done this, you will have peace of mind knowing that any important communications that may come by mail will get to you.
Update your insurance. Remember that when you move, your insurance will not necessarily move with you. Therefore, it is imperative that you call your insurance provider and provide him with your updated address details. Similarly, provide your new address to any company for which there is a policy where you are named as a beneficiary.
Update your billing information. You also need to update your billing and shipping address with online stores you shop with frequently, and any accounts that you have that with automatic billing. If you forget to take care of this, any automatic payments you have set up already may come back as denied and unpaid.
Cancel your gym memberships. If you are moving far from where you used to live, you will need to remember to cancel recurring charges for services in your old area, such as gym memberships.
Set up mail forwarding. It is crucial to let the postal service know your new address so they can forward all your mail to your new one. It is important as you do not want any letters containing your personal and sensitive financial information getting into the wrong hands. Do this in plenty of time before you move.
Document all of your moving expenses. It is good practice to keep every receipt that relates to your house move, such as the ones for transporting your belonging, renting a moving truck, and so on. You might be eligible for a moving expense deduction if you are relocating for work, for example.
Transfer or shut off utilities. Contact your phone, Internet, cable providers, your trash pick up service, and electrical, gas, and water utilities to schedule either a shut-off or a transfer date. Confirm your new address with these companies so that they can send you any final bills.
Notify anyone that might send you an invoice or bill. That includes your doctors, magazine subscription companies, landscapers, window washing companies, and more.
Moving home requires a great deal of effort and planning. It is easy to become bogged down in details and to forget to focus on your finances. Why not print out this "to-do" list and keep it somewhere safe, so you can refer to it when the time comes?