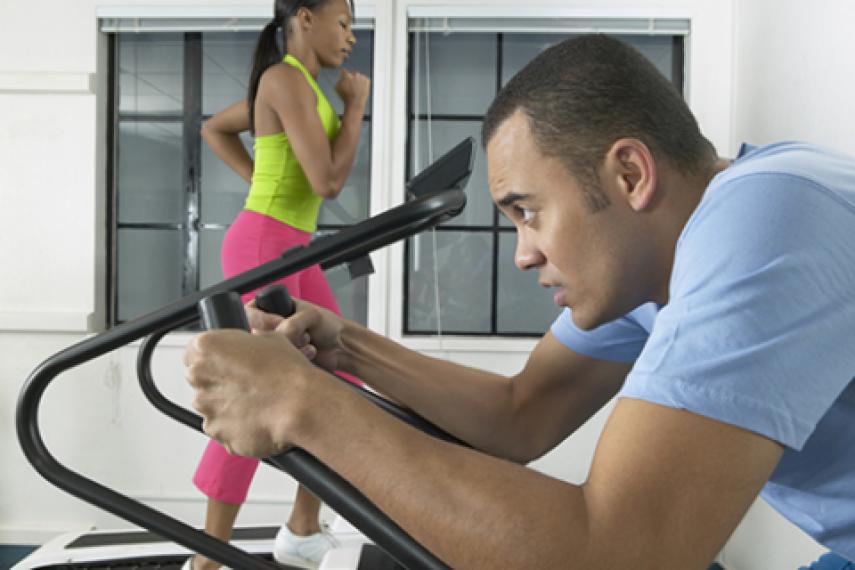 Getting into shape or maintaining your fitness level is a common goal for people to have, but it requires some work to make it happen. Joining a gym is one of the best ways to have access to the tools you need to succeed in your fitness goals. However, you can end up spending a lot of money on your gym membership unless you do your homework and search out the best deal.
Find potential gyms to join
Start your search by making a list of all the gyms around you that you could join. You will save money if you choose a gym that is close to your home or work so you do not have to travel out of your way getting there. If the gym is in your usual path of travel, you are also more likely to go more frequently so that you are not wasting your money on an unused membership.
List your desired features
The last thing you want to do is to waste your money on a gym that has plenty of features you do not need, but is lacking in what you are looking for the most. Consider how you plan to use the gym, and make a list of your must-have features. They may include a pool for lap swimming or water aerobics, TV screens on cardio equipment, yoga classes, sports leagues, personal training, or a sauna.
If you can find a gym that includes some or all of these features in the basic fee, you will be able to avoid paying for extras. At the same time, you do not want to overpay for a membership that includes many extras you will not use if an a-la-carte approach is available at another gym that would lower your monthly cost.
Use free trials
Before you buy a membership, try out the gym for as long as they will let you. Some gyms offer just a day pass, whereas others will let you try it out for three days, a week, or even longer. If you go through free trials at all the gyms in your area, they will often add up to a free month of workouts that ultimately helps you decide where you want to get your membership.
Get yourself the lowest price
Once you have identified the gym you want to join, your last task is to get the price as low as you possibly can. Start off by looking for coupons online. You can also check with your employer to see if they subsidize the cost of gym memberships. Also, ask the gym if they give a discount for joining with a friend.
If possible, join a gym at the end of the month. That is the time when staff will be trying to meet their membership quota for the month, so they are more willing to negotiate on price. You can also save some money by joining during the slower time of the year, which is in the summer when people are busy with vacations and outdoor activities.
Lastly, use your negotiation skills. Go to the gym and talk to a sales person about the price you are willing to pay. You can mention the competitor's prices and see if the gym you want will match that price. You can also mention some of the features that are included in the membership that you will not use and see if they will cut you a deal. Gyms often won't turn people away who want to buy a membership!