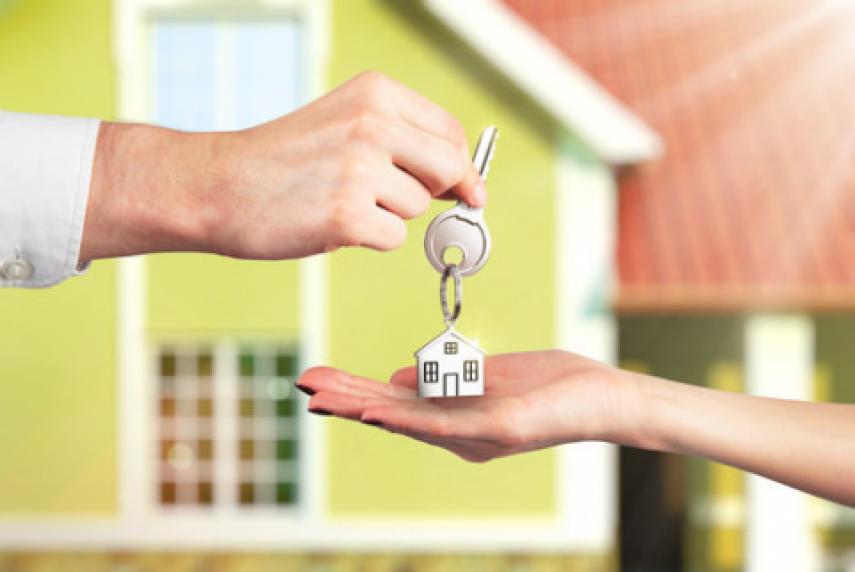 The hallmark moments in our lives -- the ones that truly change our trajectory – are celebrated down every greeting card aisle in America. Beyond "Happy Birthday," "Bon Voyage," "It's a Girl," and "Congratulations on your Marriage" sentiments, there is always a card with a quaint water-colored cottage that says, "Good Luck in your New Home." From the time we are young we are filled with hope that we'll live a life full of card-worthy moments---including buying our own home.
Getting to "Good Luck…" requires far more than crossing our fingers. After all, how to buy a house isn't a course offered in school or something readily taught by parents or peers who have bought before us. We somehow still assume that we'll have plenty of time to figure it out, but when opportunity knocks we can get swept up without being properly prepared. You can begin preparing now with these five steps to successful first-time home-buying.
Step #1 Start by determining your budget. While seemingly obvious, this step goes beyond checking your current bank account balance. While saving for a down payment is a great start, you need to develop a well-thought-out budget. By calculating your take home pay, spending and future savings goals you will have a strong snapshot of your finances. Creating a monthly budget and actively monitoring it on a regular basis will not only help you get organized, but this new-found control can also help reduce stress. To help you decide the true amount you can afford to spend on a home, start looking at home prices that are two to three times your annual income. Remember to factor in closing costs, home improvements and moving expenses.
Step #2 Know and embrace your credit. Credit is the key in so much of the home-buying process. Your credit score helps to determine your eligibility for borrowing money and for securing better interest rates. Remember, even if your credit score isn't exactly where you want it to be the first time you check, you can absolutely work to improve it.
Step #3 Choose a lender and get pre-qualified. Before you start digging through real estate listings and scheduling visits to open houses, you need to first work with a reputable lender to get pre-qualified for a loan. Doing so sends a signal to sellers that you are a serious shopper. To choose the best lender and mortgage for you, remember that it is a long-term relationship. Consider all of your options and select the one that is the best fit for you based on your relationship with the bank as well as:
Interest Rates
Annual Percentage Rate (APR)
Closing Costs
Prepayment Penalties
Servicing of the Loan
Experience and Reputation
Prequalification
Step #4 Shop around and find a real estate agent. Especially for first time home buyers, a real estate agent will help guide the process and provide access to more home options than you'll likely find yourself. Interview several buyers' agents – these will exclusively represent you and not the seller – until you find someone who makes you feel comfortable and understands your needs, wants and deal breakers. Ask friends and family for agent recommendations too.
Step #5 Make an educated offer. You're almost there, but before you make an offer, crunch your numbers again. This time, factor in costs you may not have thought about such as the home inspection and appraisal fees, insurance, property taxes and any homeowners' association fees you may have. Ask yourself if you can realistically afford this home including the cost for utilities, living expenses, and long-term maintenance of the property.
If you are confident that this is the house and you can indeed comfortably afford it, move ahead with an offer. To avoid low-balling or paying more than necessary, be sure have your realtor look at other homes in the area (comparables or "comps") to determine if the asking price is reasonable. If any immediate repairs need to be made, drop your offer so you can cover those costs.
In the end, don't make the rookie mistake that many first-time home buyers do by taking on more of a financial obligation than you can handle. You will know when you are ready to take the leap into buying a home, so take your time, save up and research as much as possible. This is your moment, so---Good Luck!