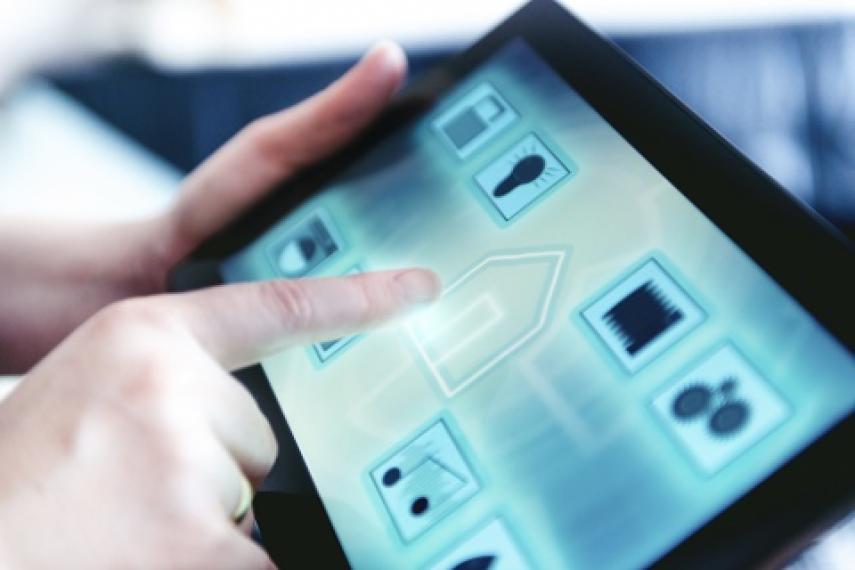 "Smart" homes, or homes with features you control from a phone or other connected device, have become extremely popular in recent years. In fact, according to CNET the number of smart homes in the U.S is expected to triple by the year 2018.
Adding a few smart features to your home is easy and relatively inexpensive, with connected products available for as little as $50. Here are five simple ways to make your home just a little smarter:
Programmable light switches
Make it look like you're home when you're away with smart lights that turn on and off at select or ran-dom times. It's a great security feature, and one of the easiest ways to start automating your home. Most home improvement and electronics stores sell smart light systems for about $50.
Automated garage door
Around 70% of U.S. homeowners use the garage as the main entry to their homes. Monitor and control the most active door in your house with smart phone alerts that let you know when the garage has been left open. Smart controls also let you open it from anywhere in the world for guests, deliveries or contractors.
Smart door locks
Lock and unlock your front door from anywhere with your smart phone, or give others access to your home without having to lend out your spare key. Smart locks start at about $200 and feature automated alerts to let you know when the door is locked or unlocked.
Streaming home security video
For about $150, a home video camera adds security by streaming live video to your smartphone the instant any movement is detected in or around your home.
Smart temperature control
Smart thermostats let you adjust your home's temperature from wherever you are. Remotely switch your settings to vacation mode if you forgot to do it before you left, or turn on the heat before coming home to get the house comfy. Prices start around $250, and you'll save up to 20% in energy costs annually.