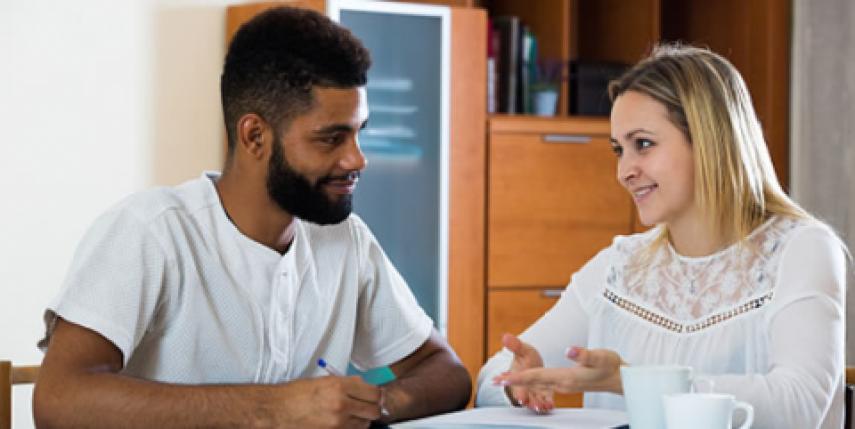 The process of buying a home can be daunting if you're a first-time buyer, especially when it comes to acquiring a home loan. Proper preparation can be the key to a smooth home-buying experience. Here are five recommendations on how to prepare yourself and your finances ahead of the mortgage application process so you can focus more on finding the home of your dreams and less on the paperwork to get you there.
Consider holding off on large purchases prior to applying for a loan
Lenders typically don't want to see any sort of pattern relating to large, spontaneous purchases. Even if you are able to afford a new HDTV or bedroom furniture set, hold off on making the purchase until your loan has closed. That TV will look so nice in your new living room!
Avoid moving your money around between accounts
Even though moving money around between your accounts isn't a deal breaker, it can delay the approval process. Lenders are very thorough with their research and due diligence, and will review bank statements, money market accounts, checking account and all other assets. If you do need to move money between accounts, plan to document your movements and the reasons for them. It's smart to make it as easy as possible for the lenders. Also, ensure you are fully disclosing any monthly expenses including student loans, alimony or child support payments or revolving credit accounts.
Try to wait before looking to change jobs
A steady, reliable income is an essential piece in getting a loan for a home. Lenders always look for job consistency, and changing jobs during the loan approval process could influence the outcome. If there is no way to avoid the situation, be sure to discuss it with your lender, as earlier in the process as you are able.
Familiarize yourself with your credit report
It's important to fully understand your credit report and score prior to applying for residential lending. This way, if there are any discrepancies on your report, you can take care of the situation before the lender reviews it. Bad marks on your credit report can result in your loan being declined or a higher mortgage rate and sometimes a few phone calls can eliminate issues you may otherwise have been unaware of. There are a number of free services available to help you gain access to your credit reports from all 3 credit bureaus- Experian, Equifax®, and TransUnion®.
Don't apply for additional credit accounts while applying for a mortgage
Banks and other lenders appreciate seeing responsible applicants without a lot of debt or too many credit accounts. Applying for credit also can temporarily decrease your credit score, which can negatively affect your application.
Although the mortgage application process can be a bit of an undertaking, avoiding common pitfalls and mistakes can go a long way towards making the process less stressful. If you have questions about purchasing a home or acquiring a loan, visit the mortgage section of our website for more information and to help you find the right mortgage for you. We look forward to hearing from you.